Addiction Medicine Fellows Brought Together to Network and Share Solutions to Fight Stress and Burnout
FEBRUARY 2022 – After hearing from addiction medicine fellow members of ACAAM, the organization discovered the need to provide a safe space for the fellowship community to build their network, share solutions, and refresh their passion for addiction medicine.
To meet members' needs, ACAAM hosted a unique, virtual networking event exclusively for addiction medicine fellows. This experience was held on an interactive platform that allowed fellows from all over the country to meet and connect with one another for the first time.
Networking was paired with a session led by Charlene Dewey, MD MEd MACP, Vanderbilt University Center for Professional Health. Dr. Dewey discussed common stressors during the ongoing pandemic and identified the fellows' ability to build upon their own strengths throughout this time.
Fellow attendees participated in reflective discussions that aimed to strengthen their resilience and identify their own self-care and energy needs to practice MBSR to manage stress. Other objectives of the session focused on comparing strategies and establishing boundaries.
The audience switched from the presentation to a virtual arrangement of breakouts in groups of two to four to interact and share what self-care activities they do well, what boundaries they set for themselves, and how they would like to change moving forward.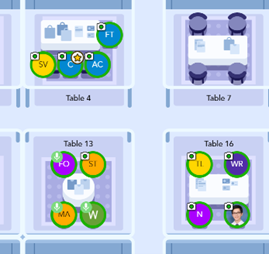 (Photo: Inside look at the virtual tables where fellows sat with one another)
Dr. Dewey discussed the serious topic of burnout. "Our practice was at high risk for burnout even before the pandemic. Burnout is not considered a sign of weakness. You can get help and out of burnout," said Dr. Dewey.
Attendee and guest host, ACAAM President Jeanette Tetrault, MD FACP FASAM, saw the value in Dr. Dewey's exercises. "As addiction specialists and trainees, we continue to work with our patients to face the unprecedented challenges posed by the COVID-19 pandemic and structural inequities. As such, self-care and connection to community are vital to promote resilience and decrease burnout."
The audience was brought back to Dr. Dewey's presentation to learn tips and tricks to manage and replenish energy. Dr. Dewey talked about mindfulness and awareness of training your attention to improve your self-wellbeing. Methods such as mediation, quick walks, and sitting outside will readjust energy and decrease stress.
Dr. Dewey went on to discuss shifting the brain and mental energy, which may interfere with not only your personal energy but your ability to take care of patients. She suggested finding what brings you energy and joy. One of her suggestions was to start your day with your least favorite tasks and finish with something you enjoy, like creative artwork or journaling.
Dr. Tetrault commended the session with appreciation for Dr. Dewey's seminar. "What an honor it was to have Dr. Charlene Dewey, a national expert in wellness and medical education, lead our fellows through an interactive session on wellness, resilience, professionalism, and maintaining healthy boundaries and then provide a safe, virtual space for addiction medicine fellows from across the US to network with each other."
Dr. Dewey shared a slide with pertinent resources for those who may need immediate help. Phone numbers included: the Suicide Prevention Lifeline (1-800-273-TALK), Physician Access Hotline (1-888-409-0141), and other organizations that offer professional help, such as AMA, ACP, PHP, PSPHP, and her own Center for Professional Health at Vanderbilt.
ABOUT THE SPEAKER:
Charlene M. Dewey, MD MEd MACP, is The Joseph A. Johnson, Jr., Distinguished Leadership Professor (2018-19), Assistant Dean for Educator Development, Direct of the Educator Development Program, Director of the Center for Professional Health, and Chair of the Faculty Wellness Committee, Professor of Medical Education and Administration, and Professor of Medicine and Public Health at Vanderbilt University School of Medicine. Read Dr. Dewey's full bio here.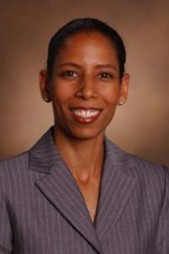 Share this post: