About
Strategic Plan
Mission: 
To promote academic excellence and inspire leadership in addiction medicine
Vision: High-quality, equitable prevention and care for all
Values:
Excellence - Advancing evidence-based addiction medicine practice
Leadership - Empowering current and future addiction medicine leaders

Integrity - Unencumbered by commercial bias

Equity - Committed to equitable and accessible care

Social Justice - Dismantling stigma
ACAAM is dedicated to fostering an equitable, welcoming environment within academic addiction medicine. Learn about our anti-racism, diversity, equity, and inclusion efforts.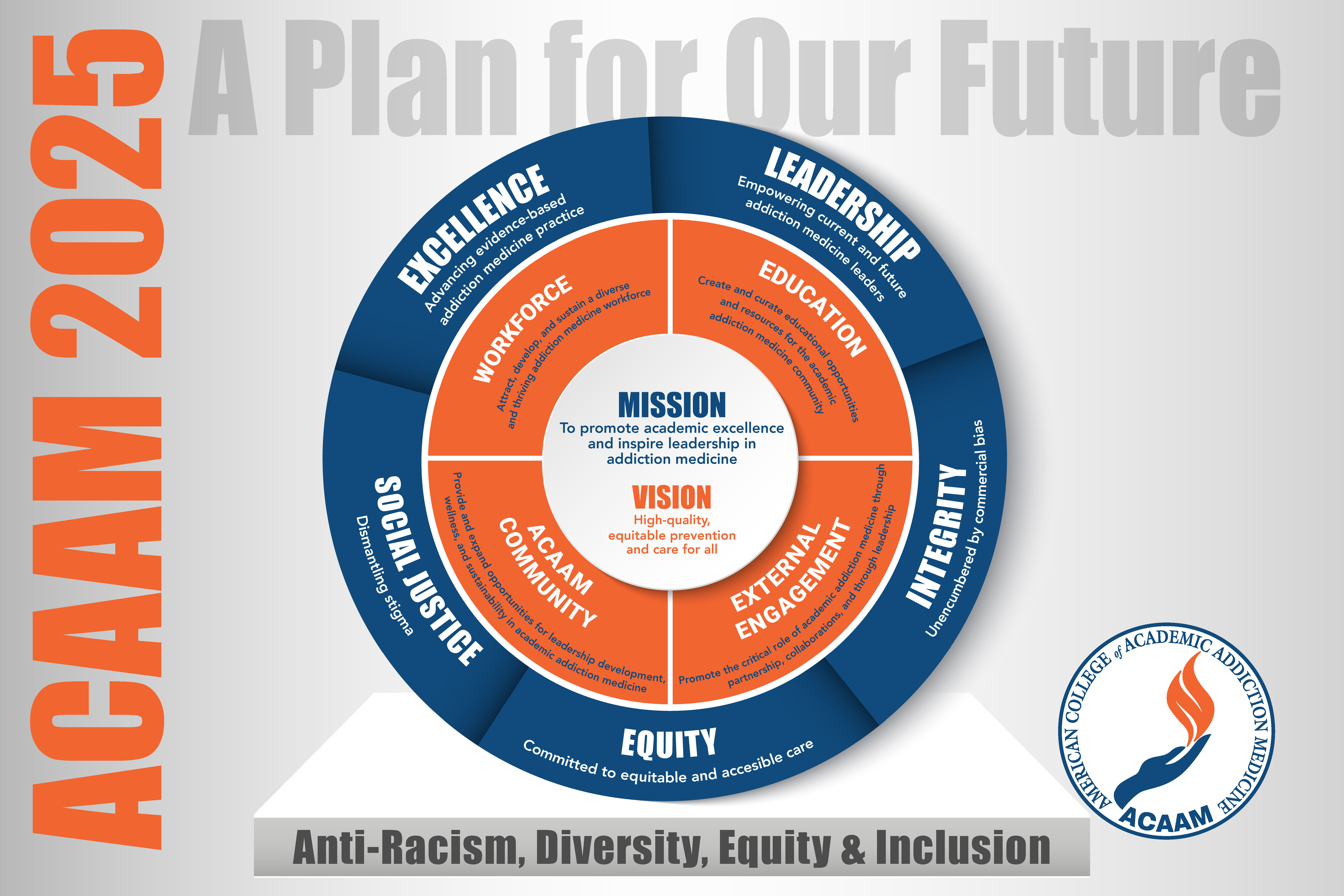 ACAAM 2025: A Plan for Our Future
---
2021 Annual Report
In 2021, ACAAM launched its first year of membership of the organization. We saw many successes within membership and engagement, external relations, education, finances, and more. Find our 2021 Annual Report, "By the Numbers", to read about the accomplishments of the organization. 
Our History