2023-2024 Board of Directors
As the governing body, the ACAAM Board of Directors is comprised of 11 individuals who are responsible for the ultimate direction of the management of ACAAM's affairs.
Executive Committee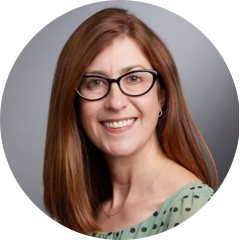 Jeanette M. Tetrault, MD FACP FASAM
President
Dr. Tetrault is a Professor of Medicine and Public Health, Vice-Chair for Education for the Section of General Internal Medicine, Associate Director for the Program in Addiction Medicine, and Fellowship Director for Addiction Medicine at Yale School of Medicine. Dr. Tetrault is the co-director of the Addiction Recovery Clinic at the New Haven Primary Care Consortium and a staff physician at the Central Medical Unit which is an integrated addiction and primary care clinic at the APT Foundation. Her work focuses on epidemiologic investigation, investigation of unique delivery care models, examination of safety of addiction pharmacotherapies, and addiction medicine curriculum design, evaluation, and dissemination. She has been recognized for her teaching accomplishments being awarded the New England Regional Society of General Internal Medicine (SGIM) Clinician Educator of the Year Award in 2013, The W. Anderson Spickard Award for Excellence in Mentorship by the Association of Multidisciplinary Education and Research in Substance use and Addiction (AMSERSA) in 2018, and the American Society of Addiction Medicine Training Directors Award in 2021. In 2017, she was selected as a Macy Foundation Faculty Scholar.
---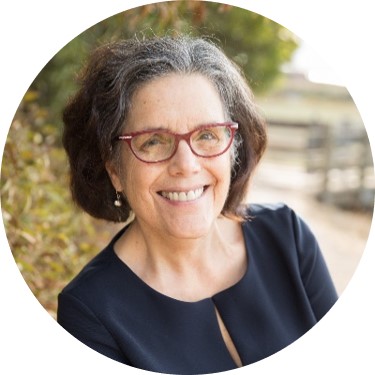 Martha J. Wunsch, MD FAAP DFSAM
Immediate Past President
Dr. Wunsch is a pediatrician and addiction medicine physician. She received her medical education at the Uniformed Services University of the Health Sciences in Bethesda, MD, completed a pediatric residency at Children's Hospital of Los Angeles, and an addiction medicine fellowship at Medical College of Virginia/Virginia Commonwealth University. Dr. Wunsch is a member of the Sub-Board of Addiction for the American Board of Preventive Medicine, authoring board exam questions. She continues to serve as a founding co-editor of the Journal of Addiction Medicine. Other member affiliations include the American Academy of Pediatrics, American Society of Addiction Medicine, and the College on Problems on Drug Dependency.
---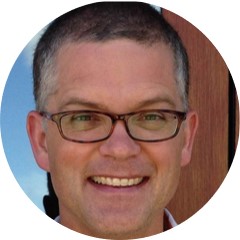 Alexander Y. Walley, MD MSc
President-Elect
Dr. Walley is Professor of Medicine at Boston University Chobanian & Avedisian School of Medicine, primary care physician and addiction medicine specialist at Boston Medical Center focused on the medical complications of substance use, specifically HIV and overdose. He has led research studies on overdose and the integration of addiction specialty care and general medical care. He is the founder of the inpatient addiction medicine consult service and low barrier walk-in substance use care clinic at Boston Medical Center. Dr. Walley was the founding director of the Grayken Addiction Medicine Fellowship. He serves as the medical director for the Massachusetts Department of Health's Bureau of Substance Addiction Services and the Overdose Prevention Program.
---
J. Deanna Wilson, MD MPH
Secretary
Dr. Wilson is Assistant Professor of Medicine and Pediatrics at the University of Pittsburgh Medical Center. Dr. Wilson's research interests include reducing substance use-related health disparities and building equity, with an emphasis on innovative strategies to treat opioid use disorders in adolescent and adult populations. Her work includes integrating harm reduction into primary care settings, developing low threshold models of care to improve engagement and retention of vulnerable populations, and improving engagement and retention of adolescents and young adults in OUD treatment.
---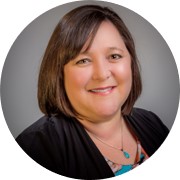 Valerie Carrejo, MD FAAFP
Treasurer
Dr. Carrejo practiced community-based healthcare at an FQHC for several years following residency. In 2010, she became board certified in addiction medicine, due to an expanding interest in treating patients with substance abuse. She joined the faculty at the UNM Department of Family and Community Medicine in fall 2012 to become more involved in education and further development in treating addictions in primary care, an ever-expanding need in New Mexico. In 2018, she developed the ACGME-accredited UNM Addiction Medicine fellowship, where she serves as the program director. She serves as a board member for the New Mexico Academy of Family Physicians (NMAFP) and the UNM School of Medicine Alumni Board. She still practices full-spectrum family medicine, including prenatal care, is an Associate Professor, Medical Director of the UNM North Valley Center and Clinical Vice Chair for the Department of Family and Community Medicine. 
---
Directors at Large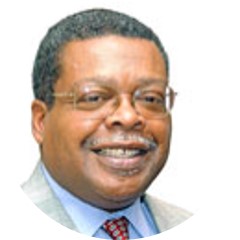 Louis E. Baxter, MD
Dr. Baxter is the President and CEO of the Professional Assistance Program of New Jersey that manages impaired healthcare professionals. He is also the Medical Director for the Division of Addiction Services in the State of New Jersey Department of Human Services, Associate Clinical Professor of Medicine at Rutgers Medical School (formally UMD NJ), and is a faculty member of Howard University Medical Center's addiction medicine fellowship. Dr. Baxter is an Associate Clinical Professor of Medicine at the University of Medicine & Dentistry New Jersey in Newark, NJ. He is a past president of the American Society of Addiction Medicine and serves on the Board of Directors. He has also been appointed to the Board of Directors of the National Association of Drug Court Professionals. He has served on a number of National Advisory Councils and Committees which include, SAMSHA, CSAT, NIDA, NIAAA and the FDA. He is a member of many other medical organizations and has many publications.

Randall Brown, MD PhD
Dr. Brown is an Associate Professor at The University of Wisconsin Department of Family Medicine and Community Health. Dr. Brown's primary interests revolve around the treatment and prevention of substance use disorders and their complications in settings outside of the specialist treatment environment (such as primary care, hospitals, pharmacies, and criminal justice settings). He is Board Certified in Family Medicine and in Addiction Medicine. Dr. Brown's current research includes investigations in opioid misuse prevention, mobile technology to support recovery, promotion of medication prescribing for alcohol use disorders in primary care, and potential therapeutic applications of psilocybin and MDMA. He serves as a consulting physician in addiction medicine at two Madison hospitals, the UW HIV Clinic, and at Access Community Health Centers. Dr. Brown is also the Founding Director of the UW Addiction Medicine Fellowship Program, the Director of the UW fourth year Clinical Addiction Elective, and the Medical Director of the Overdose Prevention Program of the AIDS Resource Center of Wisconsin.
---

Gail D'Onofrio, MD MS
Dr. D'Onofrio is Professor and Chair of the Department of Emergency Medicine at Yale University and Physician-in Chief of Emergency Services at Yale New Haven Hospital. Boarded in emergency and addiction medicine, she is internationally known for her work in substance use disorders, women's cardiovascular health, and mentoring physician scientists in developing independent research careers. For the past 25 years she has developed and tested interventions for alcohol, opioids, and other substance use disorders, serving as PI on several large NIH, SAMSHA, and CDC studies that have changed clinical practice. Dr. D'Onofrio has a long track record of mentoring junior and senior faculty members both at Yale and throughout the U.S. in multiple specialties. She is the MPI of a NIDA-funded K12 establishing the Yale Drug use, Addiction and HIV Research Scholars (Yale-DAHRS) program, a three-year post-doctoral, interdisciplinary, Mentored Career Development Program with focused training in prevention and treatment of drug use, addiction, and HIV in general medical settings. She has received multiple clinical, leadership and mentorship awards including the Excellence in Mentoring award from the Association for Medical Education and Research in Substance Abuse (2008), Advancing Women in Emergency Medicine award (2016) and the Department of Emergency Medicine Advancement of Women Award (2018) from the Society of Academic Emergency Medicine. She is a founding Board member of the American Board of Addiction Medicine, which successfully achieved subspecialty status for Addiction Medicine by the American Board of Medical Specialties. An advocate for individuals with opioid use disorder, she is one of the architects of Connecticut Governor's Strategic Plan to Reduce Opioid Deaths, working with multiple agencies regionally and nationally to change policies and introduce interventions to combat the opioid crisis.
---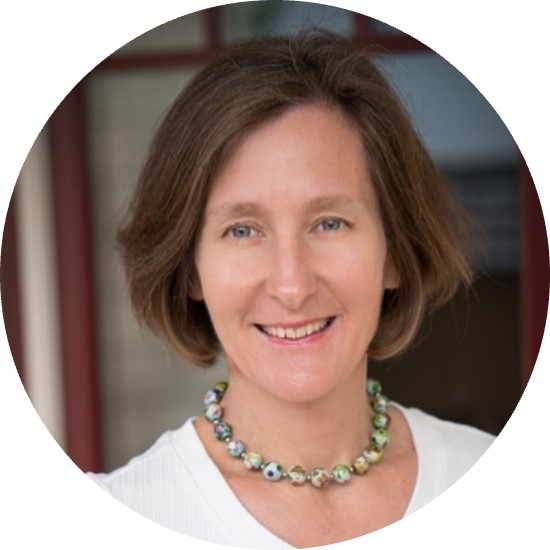 Anna Lembke, MD
Dr. Lembke is a professor in the Department of Psychiatry and Behavioral Sciences at Stanford University School of Medicine. She is medical director of Stanford Addiction Medicine, program director for the Stanford Addiction Medicine Fellowship, and chief of the Stanford Addiction Medicine Dual Diagnosis Clinic. Dr. Lembke received her BA in Humanities from Yale University and her MD from Stanford University, where she also completed her residency in Psychiatry and fellowship in mood disorders. She is a diplomate of the American Board of Psychiatry and Neurology, and of the American Board of Addiction Medicine. Dr. Lembke has developed multiple teaching programs on drug misuse and addiction therapy. She has held multiple leadership and mentorship positions and received the Stanford's Chairman's Award for Clinical Innovation, and the Stanford Departmental Award for Outstanding Teaching. She chaired the Planning Committee for the California Society of Addiction Medicine (CSAM) Annual Addiction Medicine Conference and was the president of the Addiction Medicine Fellowship Directors Association (AMFDA). She is the author of the bestselling book, Drug Dealer, MD: How Doctors Were Duped, Patients Got Hooked, and Why It's So Hard to Stop (Johns Hopkins University Press, November 2016).
---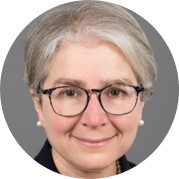 Sharon Levy, MD MPH
Dr. Levy is a Developmental-Behavioral Pediatrician, Addiction Medicine specialist and Associate Professor at Harvard Medical School. She is the Director of the Adolescent Substance Use and Addiction Program at Boston Children's Hospital, the past chair of the American Academy of Pediatrics Committee on Substance Use and Prevention, and the President of the Association for Medical Education and Research in Substance Abuse. Over the past 20 years she has evaluated and treated thousands of adolescents with substance use disorders, and she has written extensively on the topic. In 2016 she established the nation's first accredited Pediatric Addiction Medicine Fellowship training program at Boston Children's Hospital. She has conducted research to develop and test tools for identifying and addressing adolescent substance use disorders in general medical settings, and she has expertise in the integration of substance use treatment services into pediatric primary care.
---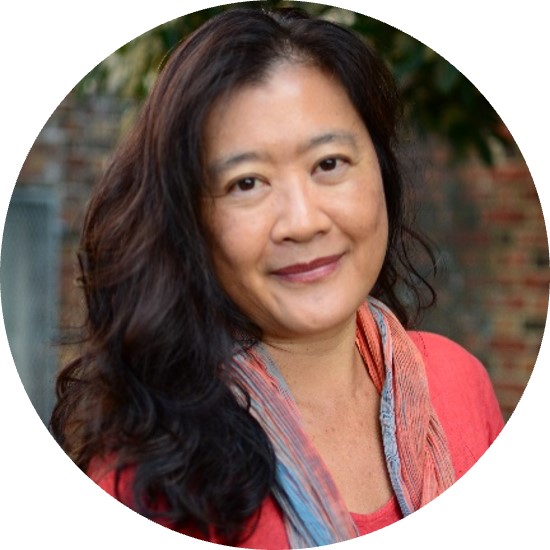 Paula J. Lum, MD MPH
Dr. Lum is Professor of Clinical Medicine at the University of California, San Francisco (UCSF). She is also the Program Director of the UCSF Primary Care Addiction Medicine Fellowship and Past President of the Association for Multidisciplinary Education and Research in Substance use and Addiction. Board certified in internal medicine and addiction medicine, Dr. Lum practices and teaches at the intersections of HIV, addiction, and poverty. Her research and clinical activities for the last two decades have been grounded in evidence-based, patient-centered care that improves the health outcomes and life quality of the urban poor. Her academic interests include: (1) HIV and hepatitis prevention and treatment in persons who inject drugs, (2) innovations to address unhealthy substance use and its complications in primary care and non-traditional settings, and (3) curricular interventions to provide health care professionals with the skills, knowledge, and confidence to offer compassionate and effective care to persons who use drugs.